Click my album icon below to purchase my album for $5 only for Truthabouttupac.com members.
Hip-Hop isn't dead, Hip-Hop is very much alive! You see Hip-Hop is a place where one can express them self. Think of it as a place where you are allowed to share that unique story that belongs to you. That's what makes Junius "Da Dutch" such a remarkable artist. The way he releases his struggle through the microphone seems to be rare nowadays. Junius has committed himself to deliver his story to the whole world. As we all can see, airwaves along with the internet have openly accepted the breath of fresh air Junius delivers. This alone has allowed Junius to become one of the top independent artists in the game. With his debut album Till Death Do Us Part doing fairly well. Junius "Da Dutch" is enjoying the success that Hip-Hop has brought to many artists. "I mean the grass is green, but it can be greener. I'm ready to take things to a higher level. I'm not sweating it though as you can see I've always been on my own 2 feet." In fact that is the biggest focal point. Owning his own recording studio, handling his own management and personally tending to his career finances, Junius "Da Dutch" is indeed a self made artist. "Take my word you're not out here getting money if you owe people, and I don't owe anybody anything. I just owe God and he doesn't accept cash" This also leaves people wondering the impact Junius can have on the whole world with a major label push, but is Junius ready to leave his independent success behind? "Money and fame comes and goes I want to be able to bring something to a label, I'm looking for a place to call home. I've talked to people and I've built relationships I just want to be properly prepares so I can perform highly." Indeed with his ability to create good music, along with his personality. Many labels will be interested in having such a gifted artist on their roster. With a library full of music and unreleased footage, doesn't look like Junius "Da Dutch" will be fading away any time soon. "I never stop working; you can always catch me staying relevant"
DEMAND ME TO COME PERFORM LIVE IN YOUR HOMETOWN! CLICK THE YELLOW BUTTON BELOW TO DEMAND ME! I'LL TRULY APPRECIATE IT.
1 LUV

By clicking that button we can stay in touch more.
1Luv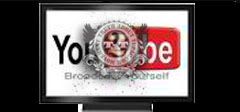 Check me out at www.myspace.com/juniusdadutch